Since "the human heart does not find peace until it finds and does not realize ...

Global rating average: 4.5 out of 5
WHY IN THE NATURE OF MAN IS POSSIBLE THE OPPORTUNITY OF SIN (continued)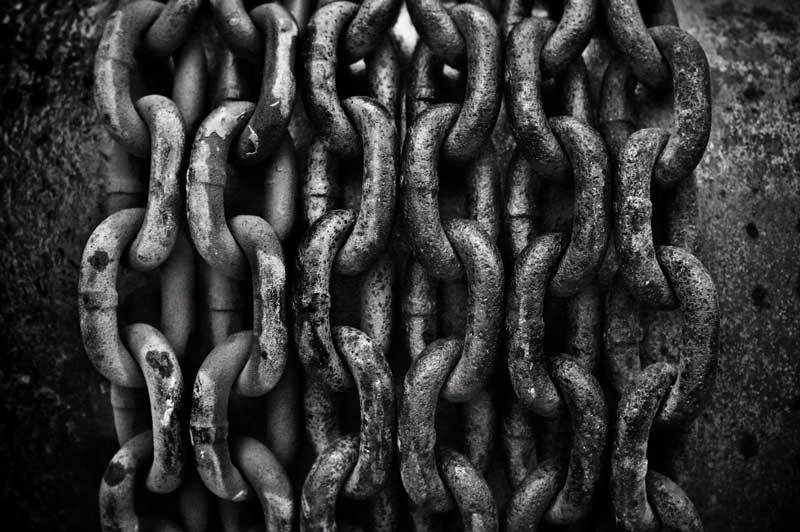 Let us cite other quotes on this issue: "The one who defeated addiction in all instincts, urging or seducing, is impassive, and, becoming above all passions, is not outraged by any thing of this world ..." (archim. Paisius Velichkovsky) : 22); "For when the soul does not become friends with the passions of thinking about them, then, for some time, it is constantly occupied by the other side, the power of the passions cannot keep her spiritual feelings in her claws" (Bl. Mark) (quoted in 17: 390); "If you want, you can be a slave of passions, and if you want, you can remain free without worshiping under the yoke of passions: for God created you autocratic" (St. Anthony the Great) (quoted in 19: 71); "Free will inevitably involves freedom of choice, which, by definition, already concludes the possibility of sin.If a person was created as a mechanical toy with the program incorporated into it to do the right thing, then he would not have the conditions for the fall. But there would be no merit. Nor would there be a basis for reward "(All-Union Athanasius Gumerov) (20: 33); "Freedom leads a person to choice, and choice can be evil, but even virtue without freedom is impossible" (common Andrey Lorgus) (21: 178); "Personal beings are the apogee of creation, because they can, by their free choice and by grace, become God. Creating a personality, Divine omnipotence exercises some radicalinvasion, something completely new: God creates beings who, like Himremember here about the Divine Council of Genesiscan decide and choose. But these creatures can make decisions directed against God ... By creatingnewGod really brings to life the "other": a personal being, able to abandon the One who created it. The summit of divine omnipotence conceals in itself, as it were, the impotence of God, a certain divine risk. The personality is the highest creation of God precisely because God puts the capacity of love into it.hence failure.God puts at the peril of eternal destruction the most perfect of His creation precisely in order that it may become the most perfect. This paradox is unavoidable: in its very grandeurin the ability to become godman is capable of falling; but without this capacity there is no greatness. Therefore, according to the fathers, a person must pass through a test in order to gain the consciousness of his freedom, the consciousness of that free love that God expects from him.
God made man an animal that received the command to become God, here is the stern word of Basil the Great, to which St. Gregory the Theologian. To fulfill this command, one must be able to refuse it. God becomes powerless over human liberty; He cannot rape her, because it comes from His omnipotence. Man was created by the will of God alone, but by him alone he cannot be deified. One will in creation, but twoin the Adoration. One will to create an image, but twoso that the image becomes a likeness. God's love for man is so great that she cannot coerce, for there is no love without respect. Divine will will always submit to wanderings, evasions, even to the riots of the human will, in order to bring it to free consent.Such is the Divine Providence, and the classic image of the teacher will seem very weak to everyone who has felt in God a beggar in love begging for love, waiting at the door of the soul and never daring to crack them "(V.N. Lossky) (10: 96).
In this way,if the opportunity to enjoy the sinful deeds would not be characteristic of human nature, then there could not be spiritual feats. This is due to the fact that man would have nothing to overcome. In other words, if there were no internal (spiritual) struggle, there would be no victories and, accordingly,— awards (spiritual crowns) for them.
Prp. John of the Ladder writes about it this way: "the struggle is the cause of the crowns" (Word 15, ch. 73) (22: 133); "Between evil and envious spirits, some of this kind, that retreat from the saints deliberately in order not to deliver the crowns for the victories in the battle" (Word 26, ch. 147) (22: 206). According to B. I. Gladkov, "A person is endowed with free will and, therefore, is rewarded and punished only for his arbitrary actions. If there is a struggle between the flesh and the spirit, and with the power of his spirit, he conquers the sinful lusts of the flesh, then honor and glory to him! and if such a struggle is even impossible, then there can be no victory, it is not worth praise "(23: 470). For,heavenly rewards are given only for spiritual victories (spiritual feats)."Without victory, there is no crown of victory, no inheritance of the Kingdom of Heaven:for nothing that is not good or unclean will enter the kingdom of heaven,to the kingdom of holiness "says sv. right John of Krondshadt (24: 23).
And, as you know, the most difficult victory is a victory over oneself, over one's lusts:
"It's hard to beat yourself. There is no harder victory in the world, as a victory over oneself, but one must surely conquer oneself, that is, one must overcome evil, nesting and acting in our hearts and in our flesh or the various passions of the flesh and spiritual, warring every day in our flesh " John of Kronstadt) (24: 23);
"Finally it is great to conquer oneself. Many have won many thousand people, many have conquered the cities and states, but could not win themselves, of course, with themselves they had no battle, without which victory does not happen ... This is a glorious victory, this is a nobility, dignity and Christian superiority oneself, that is, corrupted one's own nature, wickedness and lust to conquer. What is their courage, strength and courage ... With the help of God we want to look for the victory and have God's help "(St. Tikhon of Zadonsky) (25: 122, 123 with reference to:" Creations of St. Tikhon 6th ed. ( 1899) T. 3. S.259, 260 ");
"Victory over himselfthe most difficult of all victories because of the strength of the enemy, because I myself am my own enemy. And this struggle is the longest, because it ends only with the end of life. The struggle with oneself, the struggle with sin will always remain a feat, which means it will be suffering. And it, our internal struggle, gives rise to another, even more serious suffering, because in the world of evil and sin a man who follows the path of righteousness will always be a stranger in the life of the world and will encounter hostility towards himself at every turn. And every day the ascetic will more and more feel his lack of resemblance to those around him and painfully experience her "(Archim. John (Krestiankin) (26);
"Victory over yourself is the first and best of victories. To be defeated by oneself is more shameful and worse. This shows that in each of us there is a war with himself "(ancient Greek philosopher Plato).
"Fight with yourselfthere is the most difficult fight. Victory from victoriesvictory over oneself "(F. Logau).
This victory is gained only in the spiritual struggle (inner battle) that every Christian leads.
In this way,opportunity to enjoy both by following God, and by following Him, given to man for the free informed choice: to be with God or outside of Him; do righteous acts, overcoming temptations and cultivating spiritually, or sinning,full of seductive lusts(Eph. 4:22 be in accordance with this in good orevil
Temptations (temptations) in the form of sinful pleasures or sorrows (sufferings) are allowed to us (in us) by the mercy of God for the possibility of receiving awards (crowns) for overcoming them. Therefore, God does not allow temptations beyond our strength
In the Holy Scripture it is said: "My son! if you come to serve the Lord God, then prepare your soul to be tempted "(Sir. 2: 1); "... with many sorrows we must enter the kingdom of God" (Acts 14:22); "For that is pleasing to God, if anyone, thinking of God, endures grief, suffering unjustly. For what praise, if you endure, when you are beaten for wrongdoing? But if, doing good and suffering, endure, it is pleasing to God "(1 Peter 2: 19, 20); "Blessed is the man who endures temptation, because, having been tested, he will receive the crown of life, which the Lord promised to those who love Him. In temptation, say no one: God tempts me; because God is not tempted by evil and Himself does not tempt anyone, but everyone is tempted, being carried away and enticed by his own lust; And when lust has conceived, it brings forth sin, and sin that has been made brings forth death. Do not be deceived, my beloved brethren "(Jak 1: 12-16
Here are other quotes related to this issue:
"This world is competition and a field for competition. Time is the time of struggle "(St. Isaac the Syrian) (quoted in 10: 152); "The one who conquers the passions of the flesh is crowned with incorruption. If there were no passions, there would be neither virtues, nor crowns, given from God to people worthy ... But when a person with wisdom and reasoning, having warmed well, overcomes and conquers passions, then we no longer struggle, but peace of mind and ends from God as a conqueror "(St. Anthony the Great) (quoted in 19: 71, 73); "No one without temptation can enter the kingdom of heaven; if there were no temptations, no one would have been saved "(St. Anthony the Great) (quoted in 27: 395); "Temptation is not evil, butgood. It makes good even better. itcrucible for the purification of gold, itmill for rubbing hard wheat grains. itfire that destroys thistles and thorns in order to make the earth capable of taking good seeds (St. John Chrysostom) (quoted in 28: 7); "What is famous for all the saints and received the kingdom of heaven? Sorrows, temptations, feats. Some of them endured heavy tortures and tortures, and for this they received a martyr's crown; others indulged in the exploits in the wilderness and for this they made the kingdom of heaven for themselves: and why would God allow the saints to endure so many dangers, temptations, sorrows,if you could get the kingdom of heaven without all of this? Therefore, let us not be discouraged when grieves and sorrows happen to us, but on the contrary, let us rejoice that the Lord cares for us, tempting us in sorrows and disasters like gold in fire "(28: 12).
We also give the answer svt. John Chrysostom to the question: "Why did God not destroy the devil?": "If someone asks why God did not destroy the ancient tempter, we will answer that He did this for some reason or other, due to the great care for us. For if the crafty mastered us violently, then this question would have had some solidity. But since he doesn't have such power, you could only bend yourself to yourself, then how can we not bend, why do you eliminate the cause of merit and reject the means to achieve the crowns? ... God, in order to leave the devil, so that those who are defeated by him depose him, and the valiant have the chance to discover their (solid) will ... The devil is angry for himself, not for us: because if we want , we can acquire through him many good things, of course, against his will and desire, in which a special miracle and an unusually great humanity of God is revealed ...When the evil one is frightening and embarrassing us, then we become aware, then we know ourselves, and then with great diligence we resort to God "(quoted in 30: 400, 401).
Along with this, svt. St. Gregory the Theologian speaks of the practical impossibility of a person not to commit sins in general: "We know that it is not at all to sintruly superior to man and belongs to God alone ... "(Word 15) (30: 490); "... The great thing is not to sin at all, or at least not to sin hard, because to be completely sinlessGod has set higher than human nature "(Word 5) (30: 505).
However, these words should not be understood literally. Really,if God placed the sinlessness of man above human nature (above human capabilities), that is, the nature of man would have laid the need for sin, then man would no longer be responsible for his sinful actions, since their commission would be inherent in his nature and resisting sin would be insurmountable for him. In other words, what is inherent in a person without his will and is insurmountable, necessary and violent for him, is no longer a sin for him. Here the very concept of sin disappears, namely, how free, but not necessary (not violent) action. In addition, such an opinion would contradict the words of St..apostle paul that God does not allow temptation beyond our strength(1 Cor. 10:23
In the above words of the saint, we are not indicated to the impossibility of a person not to sin at all, but only to the impossibility of avoiding sin with our own forces and being saved. Prp. Macarius the Great says: "The soul can resist sin, but it cannot, without God, conquer or eradicate evil" (quoted in 32:10); Met. Nikolai (Mogilevsky) cites the following information on this issue: "Sin has penetrated so deeply into the whole being of a person that it can be dealt with, it can be weakened and its manifestations prevented in actions, but it cannot be eradicated by its own power and it is impossible for man: to be accomplished only by the power of God (St. Ephraim of Sirin). Divine help is needed here; man needs the grace of the Holy Spirit, which is given to us for the sake of the merits of the Son of God, which "must invoke" to succeed. Appeal to God depends on us "(32. See the chapter" The Path to Communion with God ").
Really, Jesus Christ, in response to a question from His disciples:who can be saved? (Matt. 19: 25Mk 10:26), When he looked, he said to them: It is impossible for men, but all things are possible for God (Matt. 19: 26. see alsoMk 10:27
Since God is always ready to help man and stands at the door of his soul and waits until he is opened (Open 3:20), it is in the will of the person that remains to accept or reject this assistance. Therefore, man is responsible for all his sins, even taking into accountimpossibleovercome them on their own, as incapabilitiesman is to resort or not to the help of God.
Here you can make the following analogy. A man in his life is like in some kind of vital sea, where instead of sea waves rage waves of passions and lusts. And God stands and extends a helping hand, a hand of salvation. And in the will of a person, being far from the coast and not being able to reach him on his own, take this hand (this spiritual life-ring) or push it away, but thenman himself will be guilty of his doom.According to prp. Ephraim Sirina: "The heroine is always ready to give you His right hand and lift you from the fall. For how soon are youfirst you will reach out to himHe will give you His right hand to raise you up "(quoted in 11: 81).
* * *
Lord Jesus ChristSon of God
Thy judgment be upon us not in justice,
but by your great mercy, by the multitude of thy bounties
and your love of mankind. Amen.
Footnotes and quoted literature are given in§2 (continued).See continuation 2.