This blog is about finding yourself. His real desires, talents, opportunities and limitations ....

Global rating average: 0.0 out of 5
I did not become one of them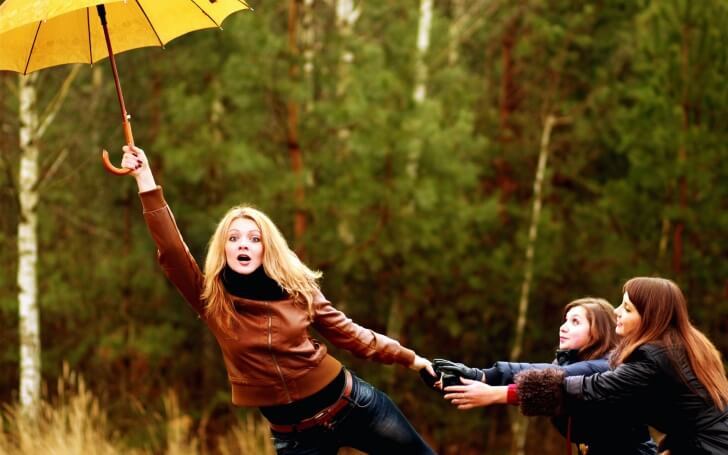 I wanted to be friends with her, because she had something that I didn't have. Loving parents, a cozy home, fashionable dresses, a beautiful attractive face and universal admiration. And dad is the boss, with all the consequences.
I wanted to be friends with them,because they were older, they had their own strong company, they were friendly and carefree. Three girls and three guys. They were fashionably dressed, and maybe they asked fashion trends in our small town. They had their own get-together, but they were welcome in any. It seemed that life was spinning around them and the same "stickings" as me. And I was in love with one of those guys.
I wanted to be friends with her. She was beautiful, well-mannered, sweet and kind. She had a family, a two-story house and her own room. And a long leather jacket.
I wanted to be friends with her. Because she was beautiful, bright, eccentric and all necessary. She was the decoration of any party and the soul of the company. She was able to file herself. And her touching helplessness caused a desire to take care of her.
I wanted to be friends with them.They personified all my dreams in one fell swoop.One was wearing an oversize coat, torn jeans and sneakers. She had a thin, beautiful face and hair. Chic, thick, long hair. She inhaled deeply with a cigarette and said something in a hoarse, raspy voice. The second was in a long dress, she had a doll face, a lovely smile and hair. Chic, thick, long hair. From them for a mile off struck money and self-confidence.And yes, friendship. To which you want to stick.
I wanted to be friends with her. To be seen and seen. Be her necessary. She was an adult. Fashionable, successful, held and recognized. And from her, too, she carried money and confidence in the future. Sometimes she somehow absentmindedly noticed me. As if on the run, in the front. She opened the veil of her posh life, in which you could peep with one eye. And I wanted it so that in my pajamas and with my legs on the couch.
I so wanted to be rich and famous, loved and accepted,be one of themthat I tried my best to get into all these relationships. To rub oneself, to "get infected" with all the things I lacked so much - money, beauty, style. I wanted to be recognized and successful, known and respected. I wanted to be noticed.I wanted to be loved, necessary. Next to them, I invariably felt like a man of good second grade. Poor relative, who was laid in the front, and he and this happy. It seemed to me that if I was near them, then I was one of them. I was burning with shame, but the need to belong to this pack was stronger. Stronger than shame and self-worthlessness.
I did not become one of them. Neither wealth nor recognition happened. A long dress did not make me a princess, I did not have my own room, my own party and loving parents. I'm sorry ... This is not my world, I'm different.
Yes, I did not become one of them. But I have something in return. I remained myself. And today I am happy.